Summer Picnic & Club Meeting :: 2012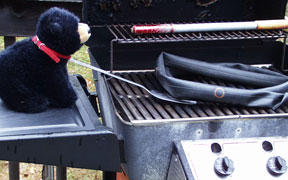 Location: Wawayanda State Park
Project: Ride, Eat, and a little business
Leader: Bill - RSVP
Date: Sunday, 9/30
Time: 12:30 PM
Meet: Boat House?(tba)
Google Map: Maps Page
Details: The Club will provide Chicken, Burgers, liquids, etc.
Cost: $0, Zip, Nada
Schedule:
12:30 PM - Ride at Social Pace/No Drop (1.5 – 2.0 hrs)
2:30 PM - BBQ Lunch (Chicken, Burgers, etc.)
3:30 PM - Club Business Meeting/2013 Planning & Hang Out
Members suggestions:
Please bring a chair, Frisbee, fishin' pole or whatever you like to do on a nice day with your pals.
8/30/2012